We have a radiology laboratory in the clinic, which allows us to obtain radiological results the same day, making our service fast and efficient. Dr Lapointe has a license in diagnostic radiology, he reads and interprets himself the films he takes. If indicated or in doubt , Dr Lapointe has his radiographs read by an expert radiologist specialized in chiropractic ( a DACBR doctor ) licensed from the American Board of Chiropractic Radiologists.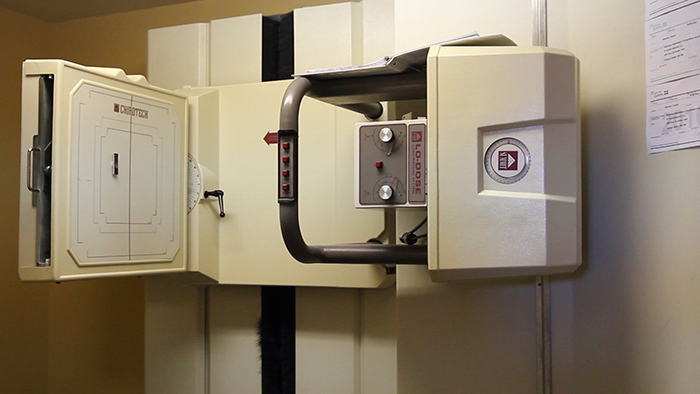 Radiology is a medical specialty which uses imaging to diagnose and treat diseases observed in humans . In plain film radiography, an X-ray tube generates an X-ray beam that is intended for the patient . X-rays that pass through the patient are filtered through a device called a grid or X -ray filter.
Radiographs exist since the beginnings of Chiropractic in 1895. Chiropractors use this tool to diagnose and analyze : – spine alignment , cervical , thoracic and lumbar curves -the integrity or the wear of the intervertebral discs -Wear of the articular cartilage ( hips, knees, etc. ) -the bone mineralization -Soft tissues (bursitis , abdomen , lungs , throat , etc. )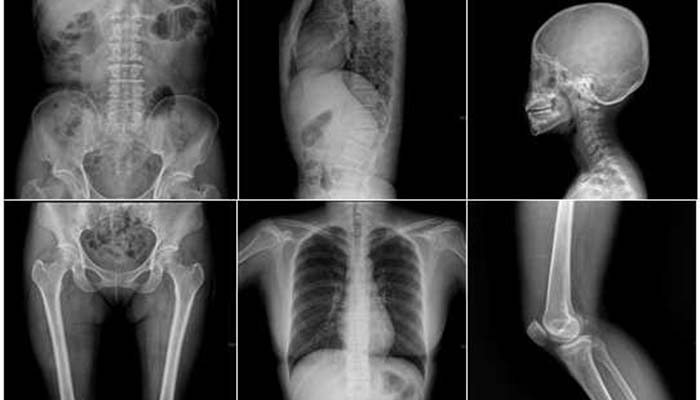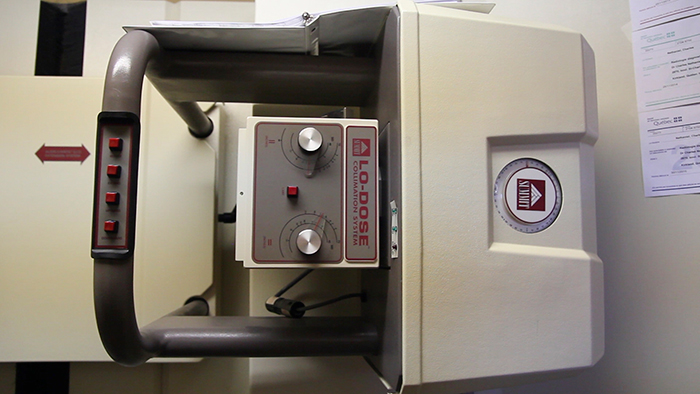 The clinic has an on-site radiology lab, which allows us to obtain results on the same day as thex-rays are taken. Our patients therefore benefit from faster and more efficient service.
Tuesday
8:15 am to 1 pm
3 pm to 8:30 pm
Thursday
8:15 am to 1 pm
3 pm to 8:30 pm
What our patients have to say
We are reliable & Trusted
Douleurs chroniques depuis plus de 20 ans: J'avais beaucoup de maux de tête , de cou, d'épaules, de dos et problèmes digestifs. Tannée de souffrir et recommandé par une amie je suis aller consulter en chiropratique avec Dr Lapointe. Après 6 semaines de traitements j'étais déjà beaucoup mieux et même ma digestion aussi. Je suis très satisfaite .

Neck stiffness and dizzyness Following the good results my spouse was obtaining, I considered chiropractic. With the chiropractic adjustments I got a significative reduction in my symptoms. I would recommend chiropractic and more so Dr Lapointe because he teaches good lifestyle habits as well.

J'avais mal aux mâchoires et douleurs sévères au dos et cou. J'avais un suivi d'un Orthopédiste et d'un Neurologiste. J'ai reçu 2 infiltrations à la colonne, rien ne fonctionnait. Je ne faisais plus d'exercises ni de natation, même la marche devenait difficile. C'est problèmes progressaient depuis 4 ans. Après 1 semaine de soins chiropratiques, je n'avais plus de douleurs aux mâchoires, mon cou et ma tête étaient mieux et je n'avais plus de douleurs au dos. Maintenant je fais du sport, je cours, je vais au gym et mon préféré la natation. Je recommande les soins du Dr Lapointe, j'y amène même mes enfants .