About Chiropractic Treatment
Chiropractic is a health care profession that focuses on restoring, maintaining and promoting health, well-being and human performance. It is based on the philosophy of the inherent capacity of the human body to stay healthy and to heal without drugs or surgery, and this since 1895. Chiropractic science is to normalize, optimize and balance your nervous system because it controls and coordinates all organs and body structure and connects the individual to his environment.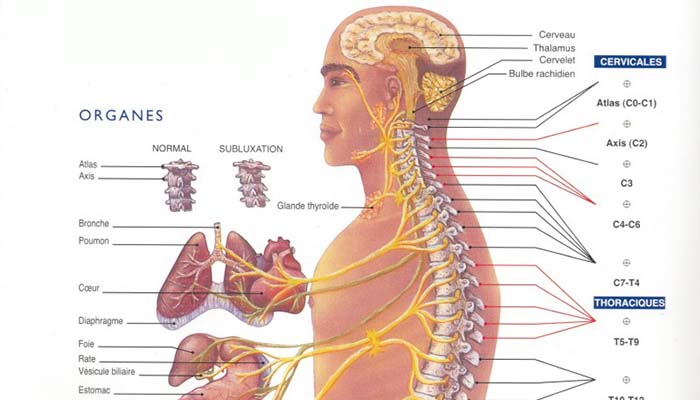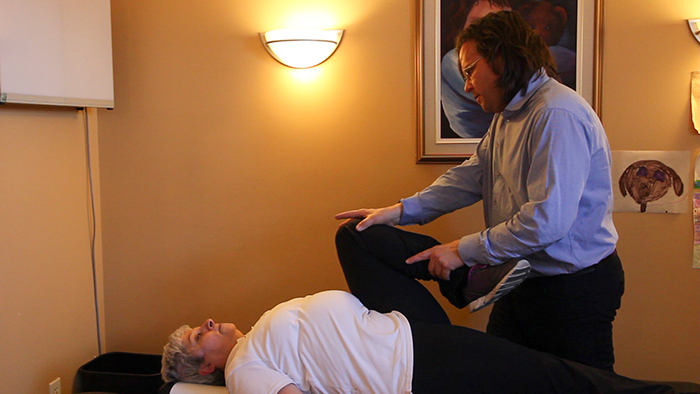 Dr. Lapointe uses several techniques of chiropractic adjustments, each tailored to the patient's condition. These are distinct manual technique protocols mastered by Dr Lapointe:
Diversified Chiropractic techniques
Thompson technique
Gonstead technique
Chiropractic BioPhysics CBP
Cox technique
Pierce technique
Specific Upper Cervical technique (HIO)
Muscle relaxation techniques (ART NIMMO, Triggers Points of Travell)
Sacro-Occipital Technique (SOT)
C.A.T.S. Cranial adjusting
Assisted Treatment Technologies: Dr. Lapointe uses three different types of specialized chiropractic adjusting instruments without cavitation (without cracking) Specific tools that are distinguished by the variability in the amplitude , the speed and the frequency of the stimuli exercised.
The Activator method
Arthrostim or Vibroajustor devices
Impulse device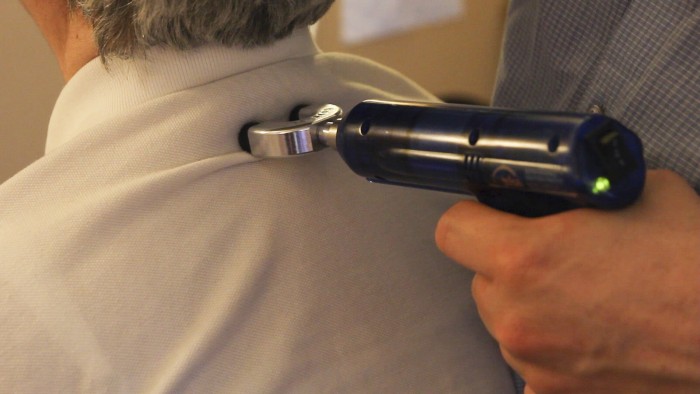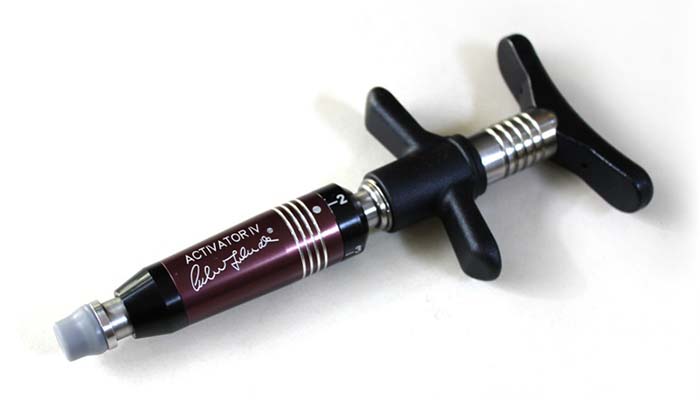 Dr. Lapointe uses and combines a variety of techniques for a personalized approach. Be assured that your treatments will be:
COMFORTABLE
ACCURATE
EFFECTIVE
Dr Lapointe treats safely pregnant women , athletes, newborns, babies, children, adults and seniors with passion.
Tuesday
8:15 am to 1 pm
3 pm to 8:30 pm
Thursday
8:15 am to 1 pm
3 pm to 8:30 pm
What our patients have to say
We are reliable & Trusted
Douleurs chroniques depuis plus de 20 ans: J'avais beaucoup de maux de tête , de cou, d'épaules, de dos et problèmes digestifs. Tannée de souffrir et recommandé par une amie je suis aller consulter en chiropratique avec Dr Lapointe. Après 6 semaines de traitements j'étais déjà beaucoup mieux et même ma digestion aussi. Je suis très satisfaite .

Neck stiffness and dizzyness Following the good results my spouse was obtaining, I considered chiropractic. With the chiropractic adjustments I got a significative reduction in my symptoms. I would recommend chiropractic and more so Dr Lapointe because he teaches good lifestyle habits as well.

J'avais mal aux mâchoires et douleurs sévères au dos et cou. J'avais un suivi d'un Orthopédiste et d'un Neurologiste. J'ai reçu 2 infiltrations à la colonne, rien ne fonctionnait. Je ne faisais plus d'exercises ni de natation, même la marche devenait difficile. C'est problèmes progressaient depuis 4 ans. Après 1 semaine de soins chiropratiques, je n'avais plus de douleurs aux mâchoires, mon cou et ma tête étaient mieux et je n'avais plus de douleurs au dos. Maintenant je fais du sport, je cours, je vais au gym et mon préféré la natation. Je recommande les soins du Dr Lapointe, j'y amène même mes enfants .